IELTS Writing Booster (AC)

What is IELTS Writing Booster (Academic)?
IELTS Writing Booster Academic is the most efficient IELTS Preparation Course Online for Academic IELTS Writing.

---

How long is the course?
There are 15 Lessons in the course. CONTENTS
Each lesson: 1 hour 45 minutes
If you do 1 lesson per day - you will need at least 15 days.

---

What is included in the course?
theory for IELTS Writing, organised and written in an interactive and fun way

step by step strategy to deal with ALL possible IELTS Writing problems

multiple tests and exercises

full IELTS Writing tests

full 24/7 support, available via skype and online class
---

Is it a self-study course?
No. The course combines self-study materials with individual lessons from our teachers. You will have THREE teachers to work with YOU individually.
IELTS Examiner

IELTS Teacher

English Teacher (native)

---
Why do I need THREE teachers?
IELTS Examiners are best at marking your Writing. However, they are obliged to follow certain IELTS confidentiality rules. As a result, they cannot tell you the most important things about IELTS.
IELTS Teachers are best at explaining your IELTS mistakes, but they are not certified to mark your IELTS tests.
English Teachers are best when it comes to your English Skills. They are excellent at editing your Writing tests and providing feedback on your Vocabulary and Grammar.
---

Why is it efficient?
At the moment, this is the only IELTS Writing Course in the world that focuses on your
IELTS Skills and IELTS Results, NOT on your English Language skills for IELTS.
---
What are the IELTS Skills?
Here is a short list to give you the idea what you REALLY need for IELTS: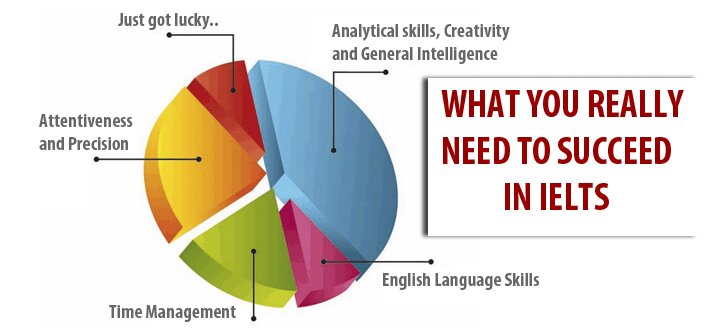 Time Management skills

Self-Organization skills

Analytical skills

Creativity skills

Communication skills

Attention

Precision

Academic proficiency

General knowledge
As you can see, IELTS is a test in English,
..but IELTS is NOT an English Test!
---

How does it work?
ONLINE-CLASS
As soon as you buy the course, access to your Lessons will become available.
The course has ALL the materials you need, so you won't need to download anything or buy anything else.
WRITING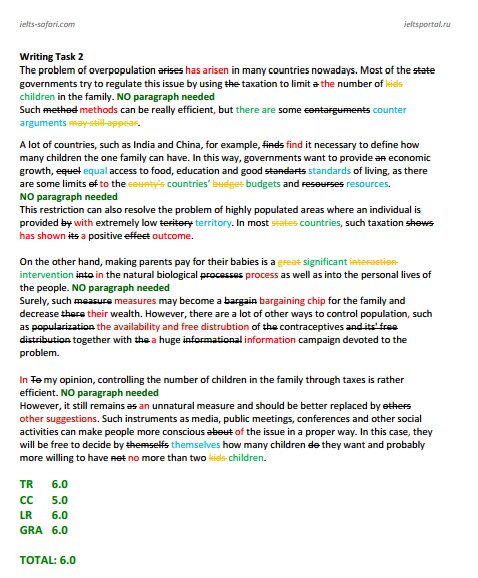 Do you want an IELTS Examiner to mark your work ?
Do you want an IELTS Teacher to explain where exactly YOUR problem with the task?
Do you want to know WHY you get, for example, 6.0, and not 7.0?
Do you want an English Teacher to edit your work and show where the mistakes are?
WE HAVE IT ALL!

Please see the sample provided.

IELTS Writing Booster - Writing Task 2 checked - Sample.

---

How to start?
Contact the teacher via skype: ielts.portal

PRICE: 299 USD